Updated: PODS moving cost cross country is less expensive than moving trucks. It is several hundred cheaper according to researches than moving with trucks cross country. But pods moving and storage trucks are more affordable for a short distance than PODS.
PODS (Portable On Demand Storage) is one of the best moving container companies. You can always choose whether you load boxes by yourself or hire professional packers from cheap moving companies when packing your belongings. You can load everything including furniture but it depends if it fits. Make sure to load everything perfectly. You need to consider shapes, sizes, weight limits, etc. (Read: The Ultimate Guide to Storage Unit in 2020)
Get A Free Quote for PODS
Get a free quote for all your moving needs right now with Wowmover.

Also, Read: Best Interstate Moving and Storage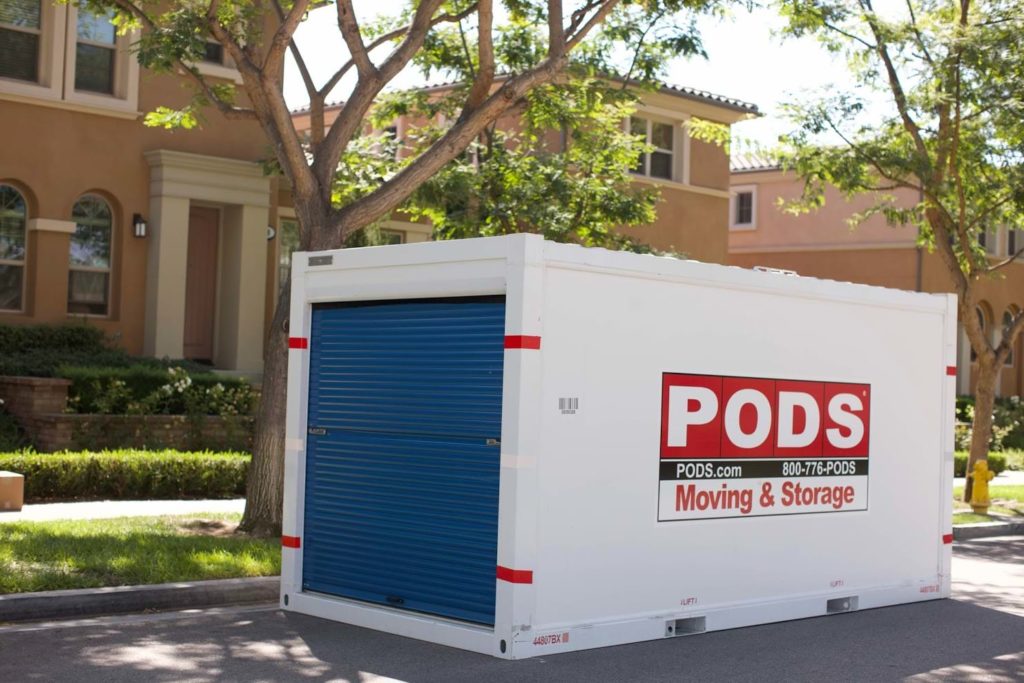 Moving to Another State? Check out our list of the Best Interstate Moving Companies of 2020
You can rent a pods container via month to month basis only, it always depends on your contracts. You can keep as long as you want but they will continue you to charge pods moving cost. You can keep it on your home or at a secure PODS Storage Center.
Pods moving and storage for local move usually between $299 to $499, and an average of $1,237 to $2,999 for long-distance moves.
Pods moving cost is based on many factors such as time frame, the season of the year, how many containers do you need, size of the container, and distance. Request a quote here for a more accurate estimate.
How Pods Moving Cost Calculated?
There is a different factor to calculate pod price:
Relocation distance
Season and timeframe of your move
How many containers needed and size
Are you store the container at PODS facility or driveway?

PODS MOVING CONTAINER TYPES
16 FOOT CONTAINER
It measures 16 feet x 8 feet x 8 feet. This is the largest portable container they offer. Ideal for a home with 3 to 4 rooms. It can move and handle the bulkiest item and has wide space.
12 FOOT CONTAINER
It measures 12 feet x 8 feet x 8 feet. Medium-sized portable containers that can handle the medium-sized moves, such as homes with 3 or 4 rooms or apartments.
7 FOOT CONTAINER
It is the smallest portable they offer, but it doesn't mean it's not effective. In fact, It measures 7 feet x 7 feet x 8 feet than can fit 2 king-size mattresses, refrigerator, and two sofas.
Recommended resources :
We've put together several guides and tips to help with your moving.
Summary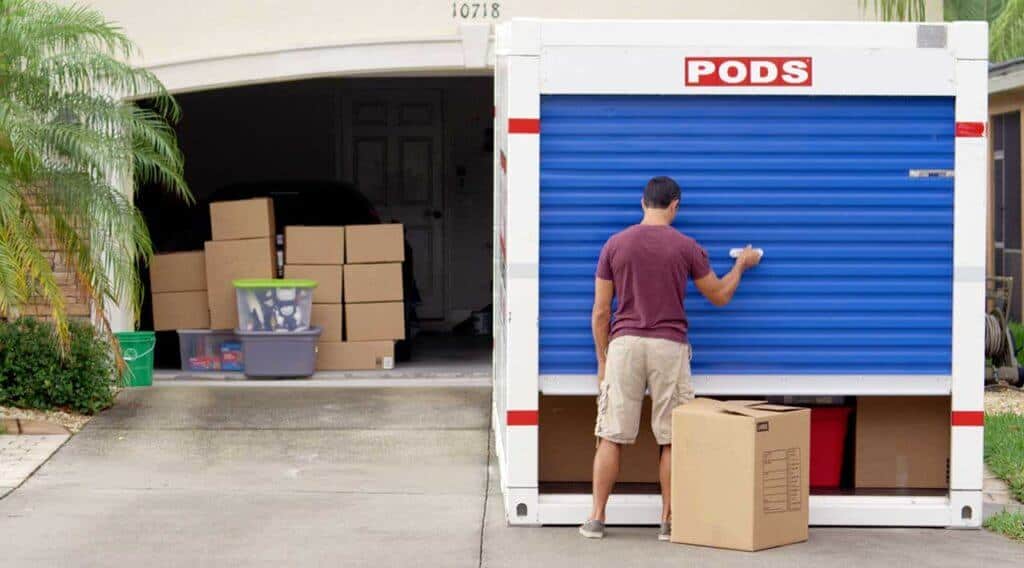 Article Name
Learn More About PODS Moving Cost, FAQs, and Tips! | WowMover
Description
Pods moving cost cross country is less expensive than moving trucks. It is several hundred cheaper according to researches than moving with trucks cross country
Author
Publisher Name
Publisher Logo