We have researched a lot of interstate moving and storage companies to find the best for your move. We will direct you to the best moving companies with low expenses. We are working hard to find a reliable company that will provide what you need!.
We spent hundreds of hours of extensive research to find the best interstate movers. Analyzed and compare each moving company in the United State to help you decide what's best for your next move.
We have provided a moving search tool for you to find moving companies near you.
With many moving companies to choose from, making a decision can be overwhelming. Lucky for you, we narrow down your selection for your next move, Below is the list of best movers in the US.
Check out our list of the most preferred interstate moving companies.
Top 5 Best Moving Companies of 2021
Offers long/short moving, Xfinity residential moving, Xfinity commercial moving, corporate relocation, and storage services including packing and crating services.
25% deposit required to reserve a move while most other providers are 33% – 50%.
No minimum weight required to reserve a move.
A 1 bedroom cross-country move starts around $2,500.
Cable video, internet, phone, security, and cell phone services can be bundled in with your move and receive a $200 discount on your move.
30 days of FREE STORAGE included with EVERY move.
The vast majority of 40+ states serviced for pick up. Xfinity commercial moving is one of the best!
College Hunks Hauling Junk and Moving is the only national full-service mover. We also specialize in junk and donation removal. In addition to offering a comprehensive list of packing and moving services.
College Hunks Hauling Junk and Moving offer what we think is the best solution if you need to dispose of some junk or donate any unwanted belongings during your move. This is our second Best Interstate Moving Companies recommendation from all these local moving companies
Whether you're moving across the nation or across the sea, North American has more than 80 years of experience in both long-distance and also local moves. Plus everything you need to make your move easier, even more:
Moving supplies
Packing and unpacking
Loading and unloading
Secure transport
United Van Lines is a full-service moving company that works with over 340 agents to complete everything from local household moves to corporate and also government relocation. If you're looking for a long-distance mover with some unique moving services, United may be for you.
Things worth mentioning
Publishes straight-forward packaging pricing
It offers specialty moving services that many other movers certainly do not offer.
Moving with Bekins is easy and also convenient. They know there are dozens of best movers to choose from but the only one that drives peace of mind.
Bekins strive to ensure you experience a smooth transition from start to finish. Even the seemingly most complex interstate moves make Bekins simple.
From planning and packing to loading and delivery, you can count on our team of experts to take care of your personal belongings and also keep you updated with timely communication. The best interstate moving storage and Best Interstate Moving Companies are all you need.
Also, Read: The Best Moving Container of 2021
Book Your Move Early
For a better and smooth move, we recommend booking 1 to 2 months before the moving date. Book as early as possible to avoid any hassle. Plan what to do, ask a moving professional what they provide, and what you needed.
How Can I Move Cheaply?
Save money moving. Everybody wants to save money from moving to a new location. Everyone Moving to other places can be expensive, with plenty of costs both hidden charges or visible. From planning, preparations, and wasted energy on a moving day can cost you. However, the biggest expense you encountered obviously is hiring a professional mover or renting a moving truck.
Also, Read: 5 Moving Risks You Should Be Aware Of When Moving To New Places
Hiring a professional mover or renting a truck is never cheap. However, doing the things listed below can save you money when hiring a good mover. With our wide network of best moving companies that serve the United States, we can help you easily with your move. Here are things to do when moving to save you money.
Complete List of the Best Moving Companies in the US
Here are the companies you can trust;
Xfinity Moving
College Hunk
Two Men and a Truck
All My Sons Moving and Storage
U-Haul
College Hunk
Portable On Demands
Budget Truck Rental
1-800-PACK-RAT
Penske
Best Interstate Moving + Storage
How to Prepare and Save Money For Your Next Move?
1. Packed things with your friends and family.
Hiring professional movers to pack your things will charge you more. Ask your friends to help you pack your things, that's a friend for right. It doesn't require a professional to pack things, you can ask your dad or older brothers to help you. Just make sure to supervise loaders whiles loading your items.
2. Shipping your other stuff
Shipping your belongings is the best choice if you don't have much of them. You can also ship larger boxes through various shipping providers.
3. Mover Coupons and Discounts
Do your research when looking for a mover. Search for cheap moving companies, best moving companies, local moving discounts, or moving reviews can help you. There are a lot of companies that offer deals and discounts.
4. Sell or Donate unwanted stuffs.
Don't be a hoarder, Imagine you have a thousand dollar worth of things that you don't need or you didn't use? You can sell them to earn some money or donate it to your friends and families! If you can sell big things like a sofa or refrigerator, do it, you can buy a new one when you get to your destination.
Hiring a professional mover can be expensive and consuming but there are a lot of strategies and tips that can lower down your cost up to 50%. It will help you save a lot of money if you choose the right professional mover to pack all your belongings and following our tips.
Fortunately, we have the best local moving companies to serve you. Hiring professional movers for an interstate move can save you money if you do the right move.
Who doesn't want to save money, right? Everyone wants it. But keep in mind some cheap moves can cause expense and headaches in transit. Comparing moving companies, moving rates, and asking for multiple quotes pays off.
What to Pack First Before the Moving Day?
Packing may seem like the next impossible puzzle, but packing is a process that requires patience and foresight. There is no rhyme or reason for everything, so before you start packing your stuff and moving into a new apartment, remember that there are no rhymes or reasons behind everything. Some are hesitant and leave packaging in the wrong place, which can lead to lost or damaged items.
Before placing even one item in a box, you need to prepare carefully for the next step. Here are some tips on what to pack first and when to move to a new location, as well as some of the best packaging tips.
GET PREPARED
First, create a packing calendar to keep your packing plan up to date, and also make sure you have packing tape. By interrupting each step every day, you can help to ward off the feeling of being overwhelmed.
START EARLY
Once you have a good idea of what you're dealing with, it's time to address the question of when to pack first when you move. Next, create a detailed inventory of all the items you own and divide them into categories you will keep, such as items you need to sell, donate, or discard. If you are satisfied with a number of employees or articles, you can take the opportunity to throw away non-essential items and save valuable space and effort.
Remember that you should have a calendar that dictates your schedule, not a schedule dictated by your calendar, such as your work schedule or your personal schedule.
Here's a better breakdown of what to pack and when to pack, but if you start with the little things four weeks before the move, you're lagging behind.
When you start packing, make sure you keep your basic needs and daily needs late in packing. If you don't pack vital things, don't pack them until you've started with the "little things" four months before you move.
Moving and Packing Checklist
Electronics: phone, computers, tablets, etc.
Kitchen Equipment: cutlery, dishes, and drinking glasses.
Laundry: trail bags and bags of dirty laundry.
Medicines and Bathroom Supplies: make a first aid kit that can be carried around.
Furniture and Appliances: Disassemble furniture so that they can fit the boxes
Curtains, Rugs, Other Furnishings: The "miscellaneous" categoryToolbox: basic tools for assembly jobs at your new place
Bed and Bedding: it's now time to transport your bed and sheets
Remaining Toiletries: be prepared
Items for Children and Pets: getting back into a daily routine quickly after the moving
Cleaning Supplies: clean up your place one last time before you leave
In the first few weeks of the move, pack your pet things along with all remaining puzzles, books, toys, clothes, and other items. Residents should bring bed linen and towels that are still in use, such as towels, blankets, pillows, and sheets. Make sure that all devices except phones, computers and tablets and all other electronic devices are omitted.
The rest of the kitchen should now be ready for use, including cutlery, crockery and drinking glasses. Make sure you have enough clean clothes just to get you where you are going, if you carry a bag or bag of dirty laundry, it will slow you down.
Pack everything that is not vital, such as recipes, but make sure you have your first aid kit with you. This is not the easiest part of moving, but it is one of the most important parts of any move, especially in the first few months of your life.
Things To Do After Moving To A New State
After you have moved and moved to your new state, your work is a long way from being done. You have numerous things you need to deal with and buy before you can really settle into your new home.
1. Arrangement of Electricity and Other Utilities You Need
Probably the greatest concern is to guarantee that once you show up, or if nothing else not long after you do, that you will have power, water/sewage, gas, and trash removal all set.
These are clearly significant. Contingent upon the planning and appointment of each company. it can take a couple of days as long as seven days to get somebody to actuate them.
A couple of days without water or power can appear to be a lifetime. So as to dodge this irritating issue, attempt to bring ahead of time and set up an appointment for either the day you show up or soon after. It is a simple fix, however in the event that you overlook it, it tends to be a truly irritating issue.
2. Purchase Any Furniture and Appliances You Need
It is safe to say that you are bringing the entirety of your old furnishings or will you abandon a couple of pieces that you can't move?
Will you show up to another spot with no furniture at all? Is it true that you are moving to another home with a washer and dryer, but no appliances?
It is in every case best to make a rundown of the entirety of the furniture pieces that you will require for your new home. It's not entirely obvious this progression since you are so familiar with having them around.
Arrange the rundown from generally critical to least significant and work your way down. By doing this, you are helping yourself remain on target and furnish your home effectively.
3. Arrangement of Phone Service With A Local Provider
Something else that you may need to change is your telephone information. On the off chance that you move to another state, you will need to change your provider.
There are a couple of things you should do to determine this issue. One, on the off chance that you need to change your provider, investigate which ones are the best for your area and either head to a physical area or research them on the internet. They will help you through the way toward getting another mobile phone and home telephone.
On the off chance that you should basically change your number, call customer assistance and they will commonly assist you with transforming it rapidly for a little charge.
4. TV and Internet Service In Your New Home
While this may not be very basic to do quickly, it is as yet significant. Particularly when you have children to entertain or you are working from home.
Continuously make sure to set up a meeting with your cable or satellite supplier to get your TV and internet set up as quickly as time permits.
Numerous individuals depend on the web for their business and work. If you are one of them, getting your home internet installed is an absolute necessity. Your cable may likewise be essential to you, as it can give you some truly necessary amusement after a long day of unloading.
5. Driver's License From Your New State Of Residence
Now that you are all set, the time has come to address your driver's license permit. At the point when you move to another state, you should change your license permit within thirty days, yet it can shift depending upon the state you are in.
While this appears to be quite a while, it will pass rapidly. It is ideal to complete it as quickly as possible. The procedure is straightforward, yet it just requires a bit of time. Each state has its own procedure and prerequisites for giving another Driver's License or ID card. In the event that you can, attempt to do it inside your first seven days upon arriving. Make sure to carry a bill with your new location as confirmation of your new address as proof.
6. Auto Insurance, Plates, and Registration
After changing your driver's permit, you should now manage your accident coverage. No doubt, the way toward changing your auto insurance or updating it won't be troublesome. Utilize this as a chance to check whether there are better arrangements out there.
7. Home Security System In Your New Residence
While this may not concern you, it has gotten regular to have a security system for your home. In the event that you have had one before, you should set up an appointment to have another framework installed in your new area.
If you have never had one, It might be an ideal opportunity to begin. Wrongdoing is consistently around us, regardless of where we move, choosing the right moving companies is the best way for your next move. You can never be too cautious with regard to securing yourself, your family, and your possessions.
2021 Guide: How to Choose a Good Moving Company
Choosing a good moving company can be a hassle for work. Last year, consumers viewed moving companies in BBB profile more than 1,4 Million times with over 5,700 complaints about moving companies or professional movers in the United States alone. Most complaints are about damages or loss of belongings, overcharging, not honoring estimates, and arriving late.
With countless moves, each year in the US, scams or shady practices occur, and it's a miracle that most of them go smoothly according to plans. Hiring a good moving company is a must!
Moving can be stressful without having glasses arrive broken or a surprise un-worked hours bill. You want a professional good moving company to avoid it. It's in your interest to be informed about every step in the process.
After you decided where and when to move, there is still one question that you need to answer. Looking for a good and cheap moving company will make or break your long-planned relocation. So to make sure that you got yourself a good moving company, here are the list of things that you should see from them, or things that they do.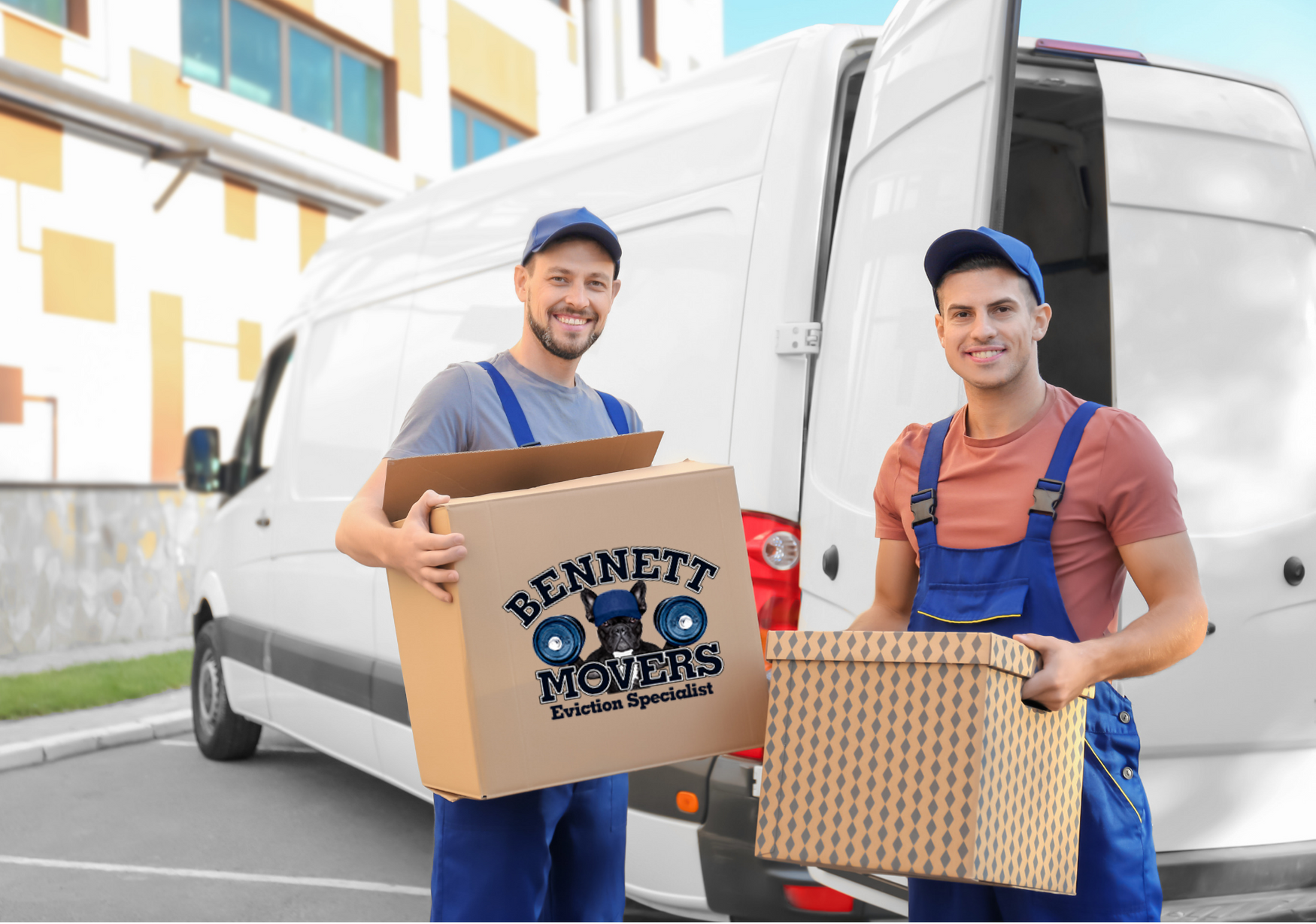 1. They don't require you a large deposit
If they are really confident in their performance, they will not demand a large deposit or any money at all. Plus, if you pay before the move, then the chances of getting any problems will be higher.
2.Good Website and Office
Whilst this is optional if they have one or both of these two is a good sign. If you see them having an organized headquarters, then you can expect that they will do the same on your belongings upon moving. Also, a good website means that they are willing to spend extra bucks online to showcase what they offer.
3. Insurance and protection
This should be compulsory to all professional movers. If they offer Full value protection, that means that any damaged article will be repaired to its same condition before they received it. If not pay you or replace the article with a new one of the same kind.
If you find all of these in your professional mover then you might have found the best one! Always remember that your mover will be the one handling all of your belongings on the way to your new home. So finding the best professional mover is securing the safety of your belongings.
Also, Read: Top 5 Best Long Distance Moving Companies of 2021
4. A thorough estimate
Once you have chosen a professional mover, a good thorough estimate should follow shortly. The more questions and details the estimator asks, the better. It also means that they can prepare better for your stuff.
5. Good reviews
Previous customers are one of your good sources on how a professional mover performs. If you can't find any on their website, then you can look for it all over the internet. You can also ask them for previous customers in the past week or month for you to interview.
Moving to Soon?
Find and compare movers near you. Filter by location and services offered to find your next mover in seconds.
Summary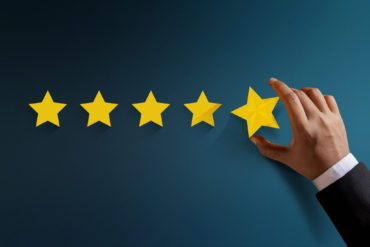 Article Name
Best Interstate Moving Companies of 2021
Description
We have researched a lot of the best interstate moving companies to find the best for your move. Here are the best interstate movers for 2021.
Author
Publisher Name
Publisher Logo