There are so many reasons why United Van Lines stands from all of its competitors. One thing good about them is their pricing transparency. From package pricing to unpacking cost.
Why do We recommend United Van Lines?
Packing and unpacking is the most important service of any good moving companies can provide. No matter what the size or distance, United Van Lines will provide you a quote to meet your budget. Their packing usually cost $600 for a studio or one-bedroom apartment, a two-bedroom apartment costs $1,200 and $1900 for three or more bedrooms apartment.
For the house packing, it will cost you $1900 for one or two bedrooms, $2,600 for three bedrooms and $ 3,800 for a home with four bedrooms or more. The estimated cost of packing mentioned is based on two factors. Length of time needed to pack your belongings and how many supplies required for your move. The higher the cost for more items needed. But you can always pack yourself to lessen your moving cost.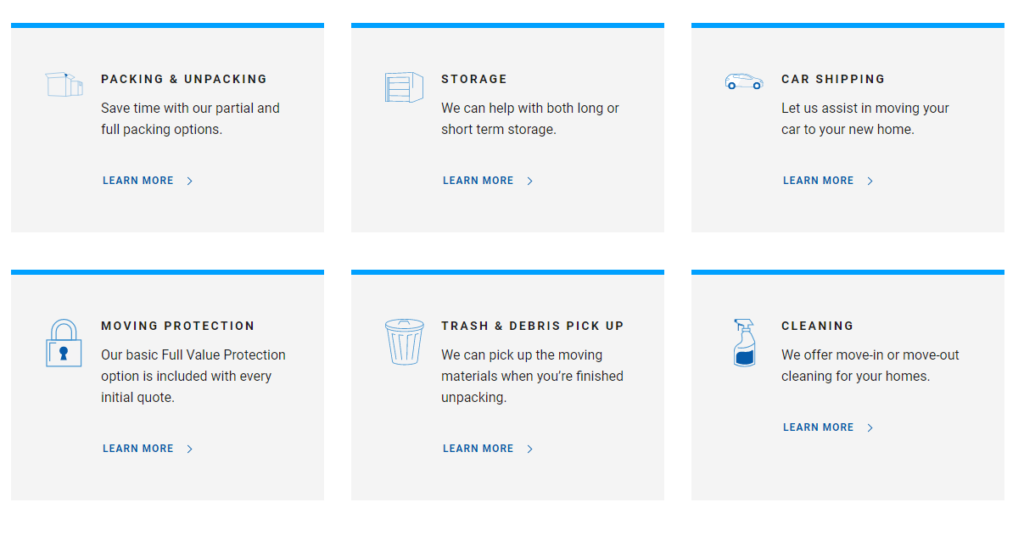 Complete List of United Van Lines Services and more
PACKING AND UNPACKING
Full Packing Option or Partial, you can save time with your move,
STORAGE UNIT
They offer both Short and Long Term storage.
CAR SHIPPING
One of US best company that move your cars to your new location
MOVING PROTECTION
Full Value Protection is included with every initial quote.
DEBRIS PICK UP AND TRASH
A professional mover can pick up moving materials when you're finished unpacking your belongings.
CLEANING
They also offer move-in or move-out cleaning.
If you are planning to move long distances, United Van Lines is best for you. From Full Value Moving Protection to Professional Packing and Packing service, United is an exceptional option.
RELATED POST