After getting a big raise, packed with enthusiasm, you race home to tell your family that you will move to a new state full of wonder and potential! You're greeted with terror-stricken expressions, tears, and a lot of screaming instead of squeals of joy.
if you are filled with anxiety with the prospect of packing up all your things and moving interstate to a place where you will have to start your life all over, imagine what your kids will feel when they hear the news.
Luckily, there are things you can do to help avoid this catastrophic scene and make it easier for kids to pass processes. Some big tips for long-distance moving with kids will be covered in this report.
Tips for helping break the news and preparing a long-distance moving with kids
This is perhaps the only home your child has ever known. The thought of moving away from it to a new home one day probably never crossed their small minds. Be prepared for a few tears as you break the news to them as kids mourn the loss of their bedrooms, memories, and best mates. Focus on the positive, but make sure their worries and concerns are not belittled. Encourage children to speak about their worries and to express them.
Also Read: Moving Tips for a Faster and Easier Residential Moving
Help kids say farewell to their friends and home by having a "goodbye" party, taking photos of the house and their friends, and taking the time to make some special last memories. Turn the packing and moving project into an adventure or a game, something to help inspire kids to remain active and occupied.
Tools for helping kids pack up and plan for long distances
It could be the toughest part for younger kids to see their stuff packed away in boxes because they need a way to stay amused until the last possible day. It would also be a good idea to last pack their stuff and save a small box or bag for special toys that need to ride with you in the car.
It can be maddening to search through boxes to find one crucial object, so save yourself any future stress by taking the time to add thorough labels while you pack. With this, children who can write or draw can also help. Mark the box with the name of the room, and write down what the box contains.
To help make this process simpler, make good use of babysitters, friends, and family offering to help, and third party packing and moving tools. Stress that the perspective of adults is picked up by kids who then needlessly worry about things they can't manage. Have a plan for anything and a contingency plan.
Tips for a long-distance moving with kids
It's time to settle in for a long cross-country road trip when your possessions are ready. If you have ever been with your children on a short road trip, then you've had a little taste of what lies ahead. Only parents who are armed with the best entertainment, treats, and action plans will live!
Bring a cooler and pack healthy food and water with it. Keep the cooler where they can access it to minimize the amount of time you have to pull over to help if your kids are old enough. Plan regular toilet breaks and use the time to encourage children to walk around a little to get the wiggles out as well.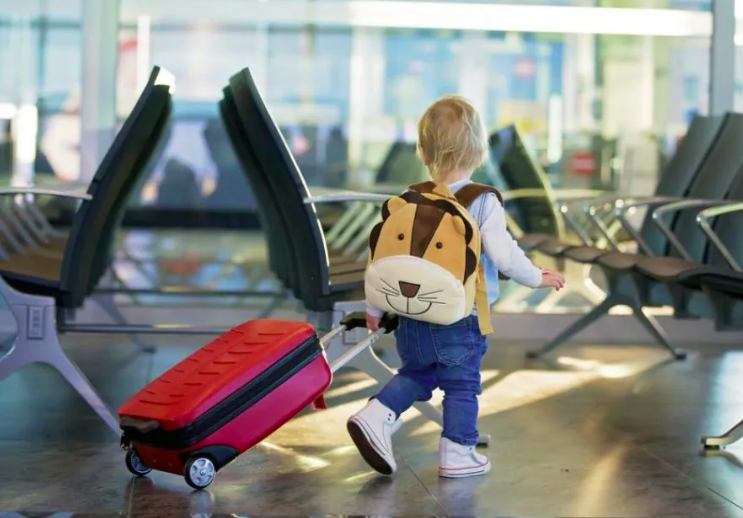 By investing in technology or other car sports, stop debates and repetitive questions of "are we there yet". A long road ride may have included several rounds of sing-a-longs and license plate bingo while you were growing up, but today's children have in-car DVD players and computer games to keep them company. If you have internet connectivity or access to a smartphone, looking up fun places and things to do in your new city will give your child great excitement!
Trivia games, art and audiobooks, and family sing-a-longs are other enjoyable car events. Planning your route to allow time to stop at interesting, cool, or historical attractions along the way if you have the time. You would be able to do some wonderful things you would never get to do with your kids otherwise. National parks, historical places, geological sites, or random "tourist traps" will make the road trip fun a lot more fun for your child and provide another outlet to expel some energy!
Tips for welcoming children after moving into their new home
Let kids explore and discover what the home has to offer if this is their first time seeing their new home. First, unpack necessities and a few special things, but on the first day, don't hurry to unpack anything. Enable children time to play and decompress and discover their new neighborhood.
Look for ways for children to get involved and make new friends if you travel during the summer and school is not in session. This will help make it easier to move to the new school. Let kids have some control over their new bedroom decorating. For a child, there is nothing more fun than being able to decorate in their own unique style.
In the new place, things are bound to vary, but try to keep as many familiar patterns in place as possible. Familiar rules and acts, not just for the kids but also for you, are soothing. You will have fresh memories and new rituals before long, which will last for a lifetime.
Related Articles: