For whatever reason, you are moving to Albuquerque, whether a job offer, scenery, tourist attractions, or the food, you can be sure that there's a lot of things for everyone. Here are the things you need to know before moving to Albuquerque for a new beginning.
Guide Moving to Albuquerque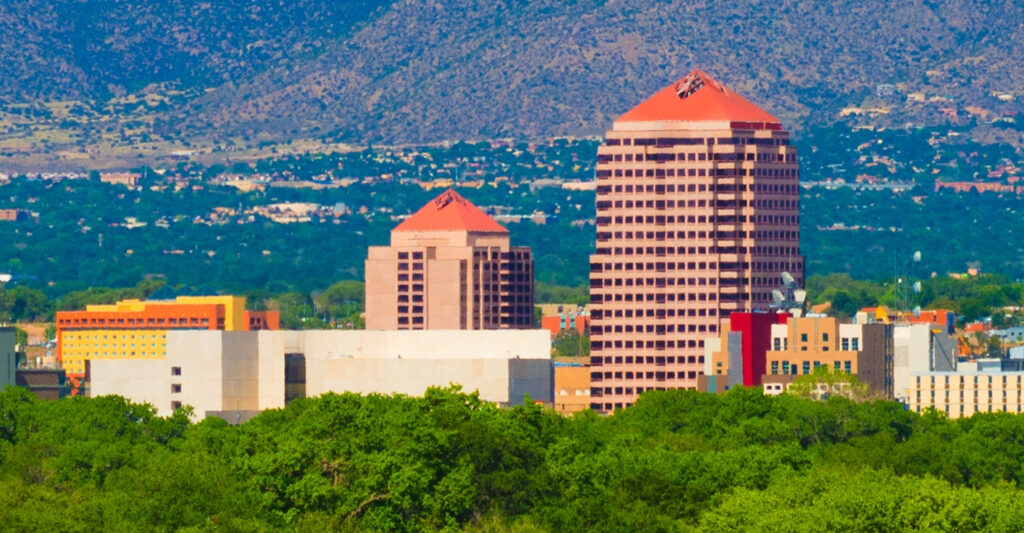 Albuquerque History
The city was founded around the year 1706 and from there it continued to grow into a metropolitan area that it is today with more than a million people. For thousands of years, the Native Americans made this area their home. You can still see today the historic signs all over Albuquerque from rock carvings at Petroglyph National Monument, Old Town Plaza, and the Iconic Route 66.
Ready To Move to Los Angeles?
Here are the Best Interstate Moving Companies
You can trace the history of Albuquerque way back 2,000 B.C. when the time Europeans came here, the Pueblo people already established a very unique culture and had been an expert in a number of skills in masonry, arts and crafts, and ceramics. You can still see today the practices of traditional techniques that have been passed many years ago.
Francisco De Coronado led a group of Spanish explorers back in 1540 to become the first European visitor to the area. King Philip of Spain granted permission around the 1700s to a group of colonists to build a city along the banks of the Rio Grande. They chose this because it provided great protection, a site for trade, and abundant water for crops. The first governor of Albuquerque named the place honoring the Duke of Albuquerque from Spain.
In the Old Town of Albuquerque, some of the oldest colonial buildings in the city that were erected by early Spanish colonists still stand today. Many of the large adobe buildings still stand and are the site of many cultural activities and local festivals, as well as the church. Moving to Albuquerque will amaze you with its rich history.
Ready To Move to Los Angeles?
Here are the Best Interstate Moving Companies
Albuquerque Weather
Albuquerque is popular for long, hot summers with plenty of sunshine and winters are short. The common lows in the winter drop down to around 27 degrees, and Highs during the summer season don't really exceed 95 degrees. And, throughout the year the city is dry.
May through September is the warm season and from the end of November through mid-February is the winter season. For the people avoiding cold or suffering from respiratory concerns moving to Albuquerque might be a perfect fit because of the lack of precipitation and hot temperatures.
Living in Albuquerque
Albuquerque is a culturally rich and naturally beautiful city. It lies at the crossroads of two of New Mexico's largest highways and is commonplace for residents to enjoy an ever-growing economy and living artists.
There are a lot of things to do in Albuquerque, from spending your time at Old Town Area or Native American historic sites to a zoo, an aquarium, gardens, and other places you and your family can enjoy.
Unlike other cities, the nightlife in Albuquerque is rather calm. However, the culinary scene is amazing. It has nationally recognized breweries, wineries, and local red and green chile peppers that are prominently featured in the cuisine.
Many residents also take advantage of other outdoor recreational activities such as hiking, mountain biking, and skiing in the nearby Sandia Mountains. You can also go kayaking in the Rio Grande river or walking and cycling on its wooden banks.
While the city has one of the state's highest property tax levels, the cost of living there is lower than the national average. This includes lower rental, utility, and food expenses.
The cost of living in the city is around 5% lower than the national average. It allows its residents to enjoy high-quality life. The price for a median house is about $185,000 and the rent average is about $800, this means that Albuquerque has 14% lower cost of rent than the national average.
Job Opportunities
Albuquerque is now becoming a home for many startups and Tech companies Funding programs like the Technology Research Collaborative and the State Investment Council's Catalyst fund is making Albuquerque a great place to start a business, especially for tech companies. With many start-up companies booming, job hiring in the city is also booming.
And, due to the abundant sunshine and attractive tax incentives, the film industry in Albuquerque is now booming which means many local jobs are popping. It has been the site of such blockbusters as "The Avengers," "Whiskey Tango Foxtrot," and "Independence Day: Resurgence".
Our Verdict
When moving to Albuquerque will fit you if you are looking to relocate to a city with a better climate, easy to find a job, and with a lower cost of living.
Ready To Move to Los Angeles?
Here are the Best Interstate Moving Companies