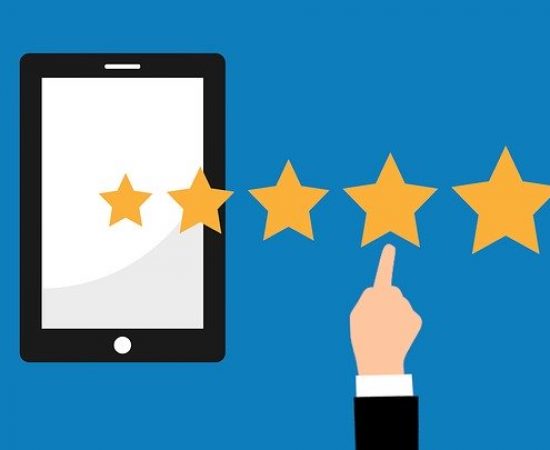 Top 5 Best Long Distance Moving Companies of 2020
We have researched a lot of best interstate moving companies to find the best for your move. Here are the top 5 long distance movers.
Having a stressful experience on your first long distance moving. Don't worry we got your back. We found the Best Long Distance Moving Companies and we reviewed the best just for you. So you wouldn't have any problem ever again.
Best Long Distance Moving Companies
Offers local, commercial, and corporate moving and storage services including packing and crating services.
25% deposit required to reserve a move while most other providers are 33% – 50%.
No minimum weight required to reserve a move.
A 1 bedroom cross-country move starts around $2,500.
Cable video, internet, phone, security and cell phone services can be bundled in with your move and receive a $200 discount on your move.
30 days of FREE STORAGE included with EVERY move.
The vast majority of 40+ states serviced for pick up. This is one of the best 2 Interstate Moving Companies.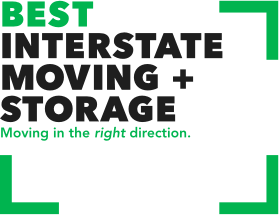 Best Interstate Moving and Storage
One of our Best Interstate Moving Companies.
Personalized service through every aspect of your move. Your Account Manager handles your reservation and is "tied" to you until your goods are delivered.
Full Value Protection (replacement cost) Insurance (up to $6 per lb. vs the industry standard of $.60 per lb. valuation) can be included on EVERY quote.
Extensive coverage – not limited to a single moving company and all movers go through a 7-step vetting process.
National contracts for home services such as home security, video, internet, and cell phone services at discounted rates for all major providers for one-stop shopping and receive a "bundled discount" with a move.
Price Plus Promise which will match quote up until move day – ask for detailed.
Full Refund up to 7 days before the move.
Guaranteed pick up and delivery available on qualified moves.
Pick up's can be accommodated within 24 hours on qualified moves.
$300 discount providing upon request when reserving a job and using the award-winning and patent-pending virtual inventory software that is defined by speed and accuracy. Less than one minute required per room, no scheduling issues or invasion of privacy by coming into your home, and more accurate than in-home estimates.
Partners with Move for Hunger to donate nonperishable food items to a local food bank.
EVERYTHING YOU NEED
Whether you're moving across the nation or across the sea, North American has more than 80 years of experience in both long distance and also local moves. Plus everything you need to make your move easier, even more:
Moving supplies
Packing and unpacking
Loading and unloading
Secure transport
This is one the 3 best Interstate Moving Companies.
United Van Lines is a full-service moving company that works with over 340 agents to complete everything from local household moves to corporate and also government relocations. If you're looking for a long-distance mover with some unique moving services, United may be for you.
Things worth mentioning
Publishes straight-forward packaging pricing
Offers specialty moving services that many other movers certainly do not
Moving with us is easy and also convenient
We know there are dozens of moving companies to choose from but only one that drives peace of mind.  At Bekins, we strive to ensure you experience a smooth transition from start to finish.  Even the seemingly most complex interstate moves for the reason that they are simple when you select Bekins as your preferred mover. From planning and packing to loading and delivery, you can count on our team of experts to take care of your personal belongings and also keep you updated with timely communication.